Publishing Division
Braswell Business Communications Services Inc.
(518) 400-2729 text/telephone/videoconference
chris.braswell@fusepowder.com
cg braswell, principal/consulting editor




---
Titles in Print
---
Catch as Catch Can (Pizza Noir #1)
by Day, Denver (2015)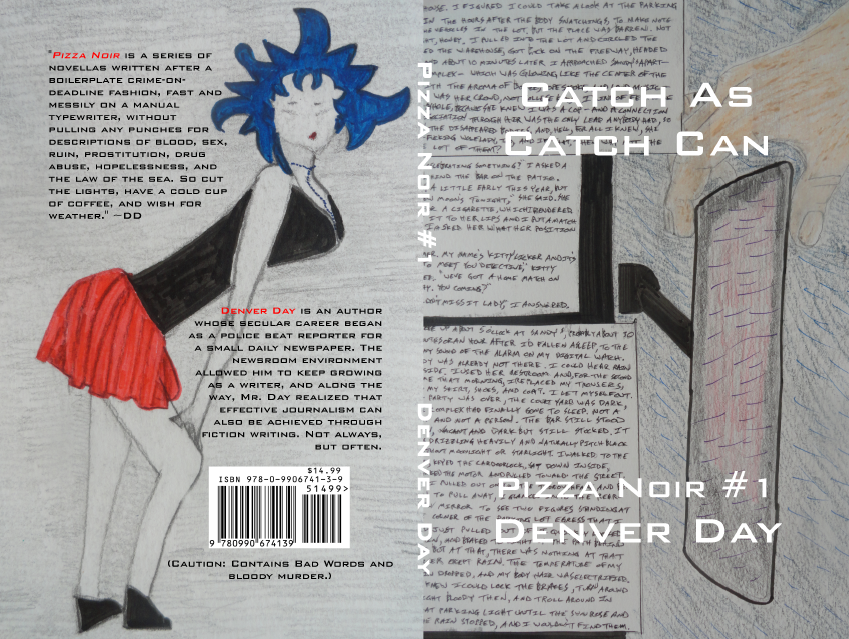 Pizza Noir is a series of novellas written after a boilerplate crime-on-deadline fashion, fast and messily on a manual typewriter, without pulling any punches for descriptions of blood, sex, ruin, prostitution, drug abuse, hopelessness, and the law of the sea. So cut the lights, have a cold cup of coffee, and wish for weather.
ISBN 978-0-9906741-7-7 (EBOOK) Amazon Kindle Edition
ISBN 978-0-9906741-3-9(PAPERBACK)
---
Alpha Taxonomy (Pizza Noir #2)
by Day, Denver (2015)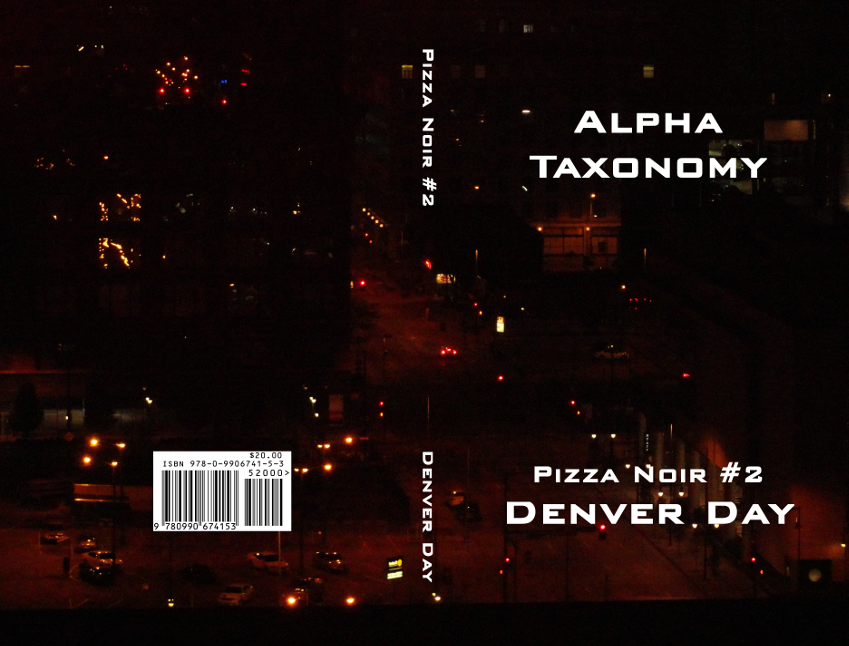 Protagonist gets on the wagon. More murder, more rain, more cops, more werewolves. Less swearing, less sex, more thoughtful prose.
ISBN 978-0-9906741-6-0 (ebook) Amazon Kindle Edition
ISBN 978-0-9906741-5-3
---
[COMING NEXT] Pie in the Sky (Pizza Noir #3)
by Day, Denver (2016)
Werewolves moving narcotics and recruiting spacefaring sharks, forcing the people of Washington state to think outside of the box. Someone is paroled. Weather unchanged.
---
[COMING SOON] Hipster Bricks: The Cost of Doing Business and the Price of Egalitarianism in the 21st Century
by Day, Denver (2016)
Walk with continental drifter Rick the Rooster among the ethical gray areas of the world, as he defends individual free will and seeks to retain moral high ground while haggling with the hegemons of sex and death.


---
Imagine - Poetry by Members and Friends of Sky Island Unitarian Universalist Church
(2015)
ISBN 978-0-9906741-4-6 (PAPERBACK)
Contact Publisher for Availability
---
Embedded Alive: First Person Journalism in the United States of America
by Braswell, C.G. (2015)
For some, this book is a hot mess. For others, it is a how-to account of reportage, legal briefs, letters amici curiae, and even police reports submitted for public consideration by a professional reporter. For others, it is an anthology of in-good-faith and sometimes harshly honest opinion and editorial columns. Another audience may best consider the contents of "Embedded Alive" as a study of contemporary American civics, while some may view it as pure politics. It is a hard look at the personal history and unique vantage of the author attempting to tell these stories and frame these issues accurately. Verily, the book is all of these things and more that represent the basic skills necessary for a journalist in the 21st century.
ISBN 978-0-9906-441-1-5 (EBOOK) Amazon Kindle Edition
ISBN 978-0-9906-741-0-8 (PAPERBACK)
---
Publishing Division
Braswell Business Communications Services Inc.
(518) 400-2729 text/telephone/videoconference
chris.braswell@fusepowder.com
cg braswell, principal/consulting editor